Service & Repair Estimates
Certified Transmission
1801 Cornhusker Hwy., Lincoln, NE
Driving Directions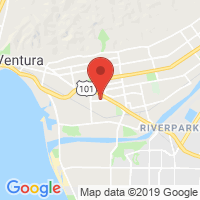 Weekdays:
7:30 AM to 6 PM
Closed Weekends
TESTIMONIALS
I really appreciated the efforts of the Certified Transmission Lincoln team! They were helpful, flexible, fast and efficient in getting my car back on the road.
Brad and the transmission experts at the 1801 Cornhusker Hwy. location did a great job on my 2002 Explorer.
I had never heard of Certified Transmission before. I have now told everyone Brad and his transmission specialists will always have my business!
I am pleased with the professionalism and courteousness of Brad and his team of transmission specialists.
I can only say that Keith went above and beyond what I expected, and I really appreciated his help.
The work was done efficiently and the customer service was excellent.
Certified Transmission towed the car at no cost, and completed the transmission repair in less than a day and a half, at a very reasonable price.
Keith and the transmission technicians there worked through their lunch and had me up and running by 1:30 PM the next day, saved my Christmas, and I was able to make it to my brothers for Christmas because of the hard work they did.
Jason Moulfair
Colorado Springs CO
Brad was a pleasure to work with. The vehicle was ready when promised and the new transmission works perfectly.
Great folks to work with! Great customer service, would recommend Certified Transmission to anyone who asks.