Lincoln Nebraska

Transmission Repair & Service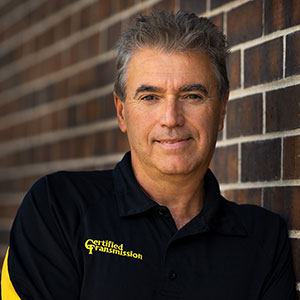 Certified Transmission is a family-owned and independently operated business that was founded in 1979 by Peter Fink of Omaha NE. With 14 company-owned retail locations in Iowa, Nebraska, Kansas, and Missouri, and distributors from coast to coast, Certified Transmission is recognized by many as the best choice for remanufactured transmissions in the United States. Each of the 14 company-owned transmission shops specialize in the repair, service, and diagnosis troubleshooting of both manual and automatic transmissions, domestic or foreign, both old and new. In addition to repairing and servicing transmissions, our expertise includes electronically controlled systems, clutches, drivetrain components, differentials, and various four-wheel drives.
The goal of the team at our transmission shop in Lincoln is to provide our customers with the most ethical, honest, and professional service in an effort to accurately troubleshoot, diagnose, and repair their transmissions, all with our company slogan "The Job Done Right at the Right Price" in mind. Certified Transmission employs technicians and specialists that have exceptional training and expertise and take pride in each and every transmission they repair. It is our belief that our customers both expect and deserve professional and personalized treatment. Additionally, when completed with a repair or service, our team of technicians want customers that are happy and leave knowing if they every have a transmission problem again, Certified Transmission will be the first name that comes to mind.
TESTIMONIALS
I would highly recommend Certified Transmission if you are having problems with your transmission.
I am thankful I found Certified Transmission, they really went above and beyond.
Certified Transmission towed the car at no cost, and completed the transmission repair in less than a day and a half, at a very reasonable price.
So, if I ever need my transmission fixed the only place that I will go to is Certified Transmission and you should too! You will be glad that you did!
Other transmission repair shops in Lincoln said it would take a day to two days, while Certified Transmission completed repairs in hours, rather than days.
Class-act organization with friendly employees. Certified Transmission will surely be my go to transmission shop in the future.
I am pleased with the professionalism and courteousness of Brad and his team of transmission specialists.
I really appreciated the efforts of the Certified Transmission Lincoln team! They were helpful, flexible, fast and efficient in getting my car back on the road.
The did their best to keep the costs minimal. Thanks again for the great service.
The best transmission shop in Lincoln I have ever dealt with. Period.