Transmission Service Appointment
Certified Transmission
1801 Cornhusker Hwy., Lincoln, NE
Driving Directions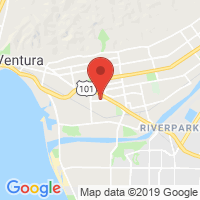 Weekdays:
7:30 AM to 6 PM
Closed Weekends
TESTIMONIALS
I had never heard of Certified Transmission before. I have now told everyone Brad and his transmission specialists will always have my business!
I am pleased with the professionalism and courteousness of Brad and his team of transmission specialists.
Your knowledge and expertise is hands down some of the best I have seen in dealing with repair shops! Keep up the good work!
So, if I ever need my transmission fixed the only place that I will go to is Certified Transmission and you should too! You will be glad that you did!
They let me know each and every step of the way what they were doing to my transmission and what was done to get my Baby back up and running, THANK YOU BRAD! You went above and beyond to help me
Certified transmission was less expensive and finished more quickly than other repair shops quoted in Lincoln.
Total cost was pocket change. Based on my dealings with Certified Transmission, I would recommend their services to anyone.
I would highly recommend Certified Transmission if you are having problems with your transmission.
Keith and the transmission technicians there worked through their lunch and had me up and running by 1:30 PM the next day, saved my Christmas, and I was able to make it to my brothers for Christmas because of the hard work they did.
Jason Moulfair
Colorado Springs CO
Other transmission repair shops in Lincoln said it would take a day to two days, while Certified Transmission completed repairs in hours, rather than days.