Team
Certified Transmission understands the importance of finding a well-trained & qualified automotive transmission technician in the Lincoln area. This is why our expert transmission technicians are professionally trained and certified. Each automotive specialist on our team strives for excellence in every repair and service performed at our shop.
Nathan Bobert

Dana Deeke

Angie Skrdlant

Eric Ehrlich

Cameron Carney
Nathan Bobert
Store Manager
Nathan joined the Certified transmission team in 2021 as the manger of the Certified's transmission shop in Lincoln NE. Nathan has 23 years of automotive experience, specializing in product knowledge and customer service. A Nebraska native, Nathan has 4 children: Allison, Courtney, Lauren and Lincoln. He enjoys watching Husker football and spending time with his family and friends.
Dana Deeke
Diagnostician
Dana joined the team at Certified in 1991 and works at the transmission shop in Lincoln. When in need of technician that can figure out what is wrong with an automatic transmission, Dana is the man. Dana has worked in all positions at the shop in Lincoln, starting as an R&R technician, and is currently the diagnostician. He is an ASE Master Technician. and enjoys racing his sport modified rig and spending time with family and friends.
Angie Skrdlant
Service Adviser
Angie started at our Lincoln transmission shop in May 2021 as a Service Adviser, helping to solve people's transmission problems. She is originally from Hastings, NE and has been living in Lincoln since 2006. Having worked in healthcare for 16 years, Angie joined the Certified team because she enjoys nurturing and helping people through difficult times. She has three furry friends she loves and takes care of: Loki, her 7-year-old dog, and her two cats, Lilith and Cali.
Angie's hobbies include Pyrography (wood burning), reading personal growth books, and networking or hanging out with friends through church and other associations. She also enjoys swimming workouts and going shooting.
Eric Ehrlich
Technician
Eric Ehrlich graduated from Southeast Community Collage with an associates degree in automotive technology. He started working for Certified Transmission Lincoln Ne in 1997 and is an ASE certified master tech. He enjoys spending time with his family and relaxing with friends on the weekends.
Cameron Carney
Technician
Cameron joined the Certified team at our transmission shop in Lincoln in May 2021 as part of the apprentice program. This program is for aspiring technicians that may not have formal training or mechanical education and is designed to help them learn and grow with the transmission service and repair industry. It is Cameron's first time at a shop as a professional technician, but has been working on cars since age 14, his favorite being the Jeep Wrangler YJ.
Cameron was born and raised in Lincoln and attended Southeast Community College to obtain a welding degree. In Cameron's spare time, he enjoys working on his Jeep, playing with his dog, and hanging out with his family and girlfriend. His goal to get ASE certifications and continue to grow with the company to improve his skills as an automotive technician.
Certified Transmission
1801 Cornhusker Hwy., Lincoln, NE
Driving Directions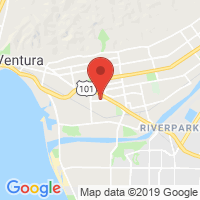 Weekdays:
7:30 AM to 6 PM
Closed Weekends
TESTIMONIALS
Total cost was pocket change. Based on my dealings with Certified Transmission, I would recommend their services to anyone.
Thanks again Brad and Shelly. We are so thankful, you were the right place, at the right time, and ready to help. May God bless you and your families for your efforts.
I would highly recommend Certified Transmission if you are having problems with your transmission.
I really appreciated the efforts of the Certified Transmission Lincoln team! They were helpful, flexible, fast and efficient in getting my car back on the road.
I had never heard of Certified Transmission before. I have now told everyone Brad and his transmission specialists will always have my business!
The technicians did a great job on my car and I thank you for working with me to help get my vehicle back on the roads of Lincoln.
I am thankful I found Certified Transmission, they really went above and beyond.
Brad was a pleasure to work with. The vehicle was ready when promised and the new transmission works perfectly.
Other transmission repair shops in Lincoln said it would take a day to two days, while Certified Transmission completed repairs in hours, rather than days.
Keith and the transmission technicians there worked through their lunch and had me up and running by 1:30 PM the next day, saved my Christmas, and I was able to make it to my brothers for Christmas because of the hard work they did.
Jason Moulfair
Colorado Springs CO